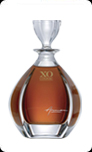 Arman XO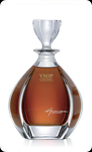 Arman VSOP
Made by the best experts of France, cognac ARMAN is intensely aromatic & spicy, strong and delicate at the same time with the hint of toasted wood and touch of cinnamon. Harmonized and well balanced, Arman Extra Old Cognac is a blend of hundred rare and selected eaux-de-vie from the premier growing areas of France.

Deep woody taste and ocher color with tint of mahogany characterize old maturation of this rich & elegant cognac.

This cognac was kept in oak barrels for 20-50 years to perfection.